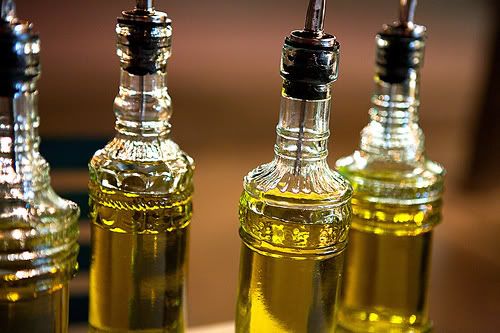 Olive Oil has the greatest amount of monounsaturated fat. It is the only vegetable oil that can be eaten straight from the olive without any processing and has been around and used for thousands of years.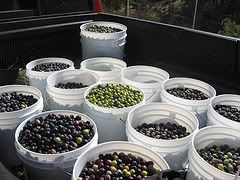 It also has a high percentage of antioxidants which are good for the heart because they lower the LDL (bad cholesterol), and raise the HDL ( good cholesterol ).
Olive Oil also is gentle on the stomach and is good for ulcers. It also can slow down gallstone formations.
The recommended amount is about 2 tablespoons a day. People who have taken this amount show that they have a higher amount of antioxidants in their blood and a lowering of LDL.
Olive Oil can also help lower the risk of colon cancer second only to Fish Oil.
When shopping for an olive oil here are things to remember. Try to purchase olive oil that is in a dark colored bottle. Heat, light, and air, destroy the oil, and air in particular will cause it to go rancid.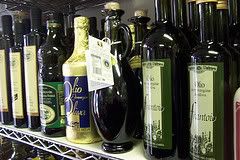 Olive Oil comes from pressing or crushing fresh olives, and the oil that comes from that first pressing is called
Extra Virgin Olive Oil
and is the best choice for your health.
A second pressing of the olive will give you
Virgin Olive Oil
which is second in quality.
Pure Olive Oil
is when some extra virgin oil is combined with refined and processed olive oil. It is low in quality and in the United States it's just called Olive Oil.
Extra Light Olive Oil
is very processed and has little olive flavor. It is also sometimes combined with other vegetable oils.
Here is the nutritional information for 1 tablespoon or 13 grams of olive oil.
Calories 119
Calories from fat 119
Total fat 14 grams
Saturated fat 2 grams
No transfat
No cholesterol, carbohydrates, sodium, sugar, fiber, or proteins.
Glycemic Load is 0
Heating and cooking with olive oil will not diminish it's health benefits only it flavor. Olive oil has a high smoke temperature of 400 degrees and therefore can be used for frying which is around 356 degrees. Lower temperatures are better for the quality of taste in the oil.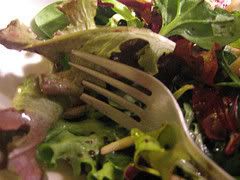 I use olive oil with red wine vinegar as a delicious salad dressing. Just put 2 parts oil per 1 part vinegar, or to taste. I would recommend mixing the salad with the dressing just prior to serving. I believe that is a good way to use less dressing but have it evenly distributed. We tend to use too much dressing by just pouring it on top of the salad.